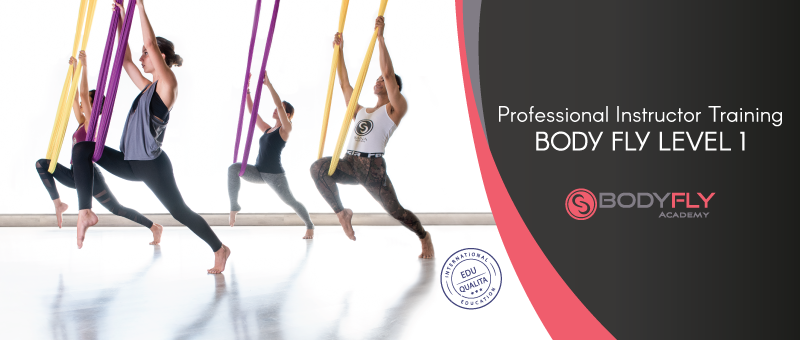 Intensive Teacher Training by Body Fly Academy with International Certification.
Teaching you the BodyFly Exercises, the BodyFly Language, the BodyFly Fundamental and Principals that make you a unique Aerial instructor of BodyFly on the international level.
Prerequisites
Yoga, Dance, Pilates, Fitness Partitioner
Duration of Intensive Training:
25 hours including instruction, supervised training, assignments and peer study
10 hour E-Learning
Main Course Objective:
Body Fly Instructor Training Level 1 will provide you with the solid foundation and skills you need to teach beginners Body Fly Yoga classes. Ongoing practice after the instructor training is part of the process to become a certified instructor.
All trainings are tailored to maximize study outcome by teaching you balanced portions of theory, practical experience and observation.
Course Contents:
The 5 Basic principles of the Body Fly Method
The Body Fly Fundamentals, which are prerequisite correct conduct of exercise on all levels of aerial body movement
A repertoire of more than 50 Exercises which give you the ability to teach up to 3 levels of Body Fly Classes
For each exercise you will learn the goal, the biomechanics of the movement and the focus
Modifications to increase or decrease exercise intensity
Modifications for specific body types and postural issues
Communication and observational skills to teach safely and professionally
Verbal cueing and imagery for performance enhancement and client motivation
After-training requirements for Certification:
25 h Self Practice
30 h Curriculum Review
25 h Practice Teaching
Course language:
English
Thai
Chinese
French
Spanish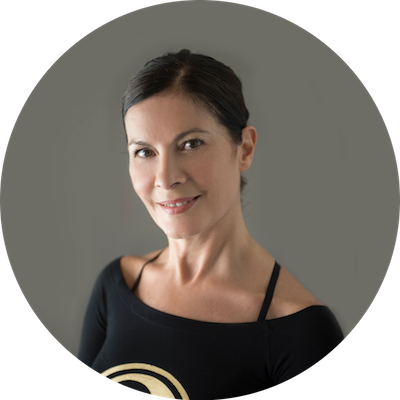 PATRICIA DUCHAUSSOY
Director of Education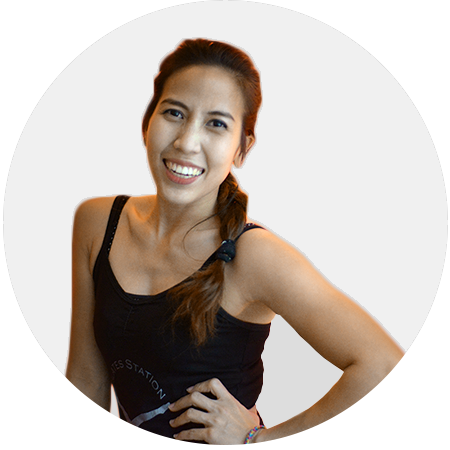 Fai Siree Vongruen
Senior Instructor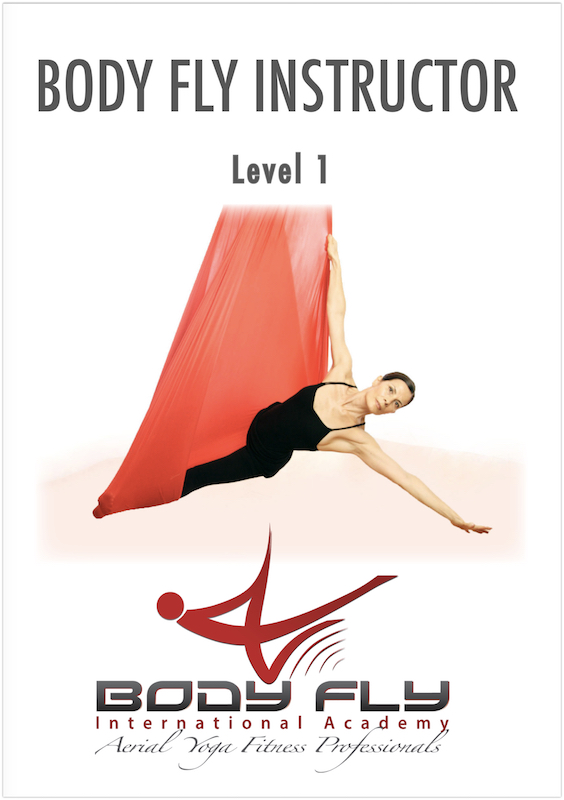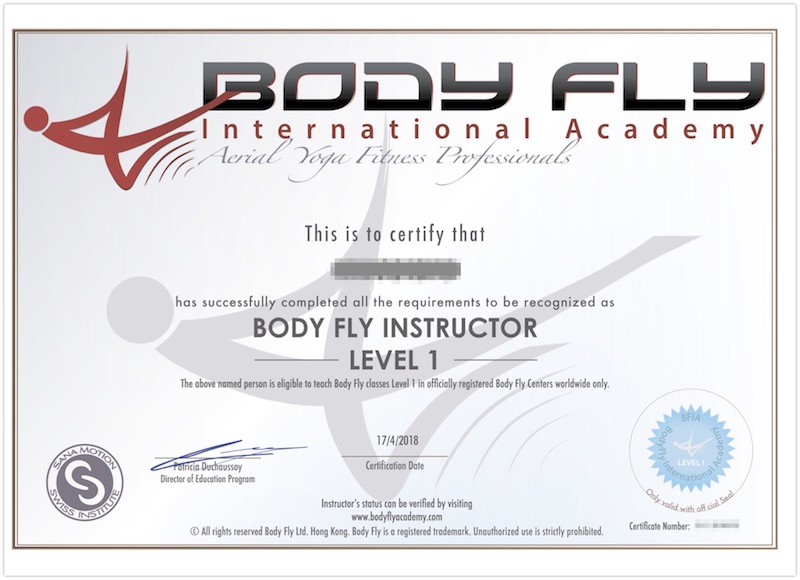 BODY FLY INTERNATIONAL CERTIFICATION - LEVEL 2

✨BODY FLY ACADEMY BY SANA MOTION💫INTERNATIONAL CERTIFICATION COURSE - LEVEL 2Enhance your knowledge and repertoire of exercises on the hammock.Become a Certified Instructor Today!✏ 31st May - 3rd June 2018RECEIVE 5% EARLY BIRD DISCOUNT by Registering NOW!📍Jasmine City,Sukhumvit 23 📞02 661 7468 / 081 552 6735 📩 Inbox: m.me/sanamotion-------------------------------------------------------------------------------------✨สถาบันสอนบอดี้ฟรายโดย SANA MOTION💫หลักสูตรที่ได้รับการรับรองระดับสากล - ระดับ 2เพิ่มความรู้และสุนทรียศาสตร์ขงการออกกำลังการบนอุปกรณ์ hammockเรียนกับอาจารย์ที่ได้รับการรับรองและมีประสบการณ์เป็นครูที่ได้รับการรับรองได้แล้ววันนี้✏ 31 พฤษภาคม - 3 มิถุนายน 2561สมัครตอนนี้รับส่วนลด 5%📍อาคารจัสมินซิตี้ ,สุขุมวิท 23 📞02 661 7468 / 081 552 6735 📩 อินบ็อก: m.me/sanamotion

Posted by Sana Motion - Pilates & Body Fly on Wednesday, March 7, 2018
BodyFly Intensive Certification Training

with Senior Instructor FAI
Location:
Bangkok, Thailand
@ SanaMotion Pilates Station, Jasmine City Building
Price:
39,900 THB
Reserve your space today.
Places are limited.
BodyFly Intensive Certification Training

with Senior Instructor FAI
Location:
Bangkok, Thailand
@ SanaMotion Pilates Station, Jasmine City Building
Price:
39,900 THB